A major CPG company faced four major challenges:
⚙️ Working with an inflexible tool set: How to navigate pricing and promotion management in an ever-more dynamic market?
🌿 Creating a sustainable solution: How to develop a sustainable pricing and product strategy?
⏱️ Minimizing process time: How to generate fast and reliable insights about customer's product preferences?
📈 Improving low net margins in industry: How to increase margins in a challenging market?


Want to find out how the company solved those challenges with machine learning? Download your free case study now!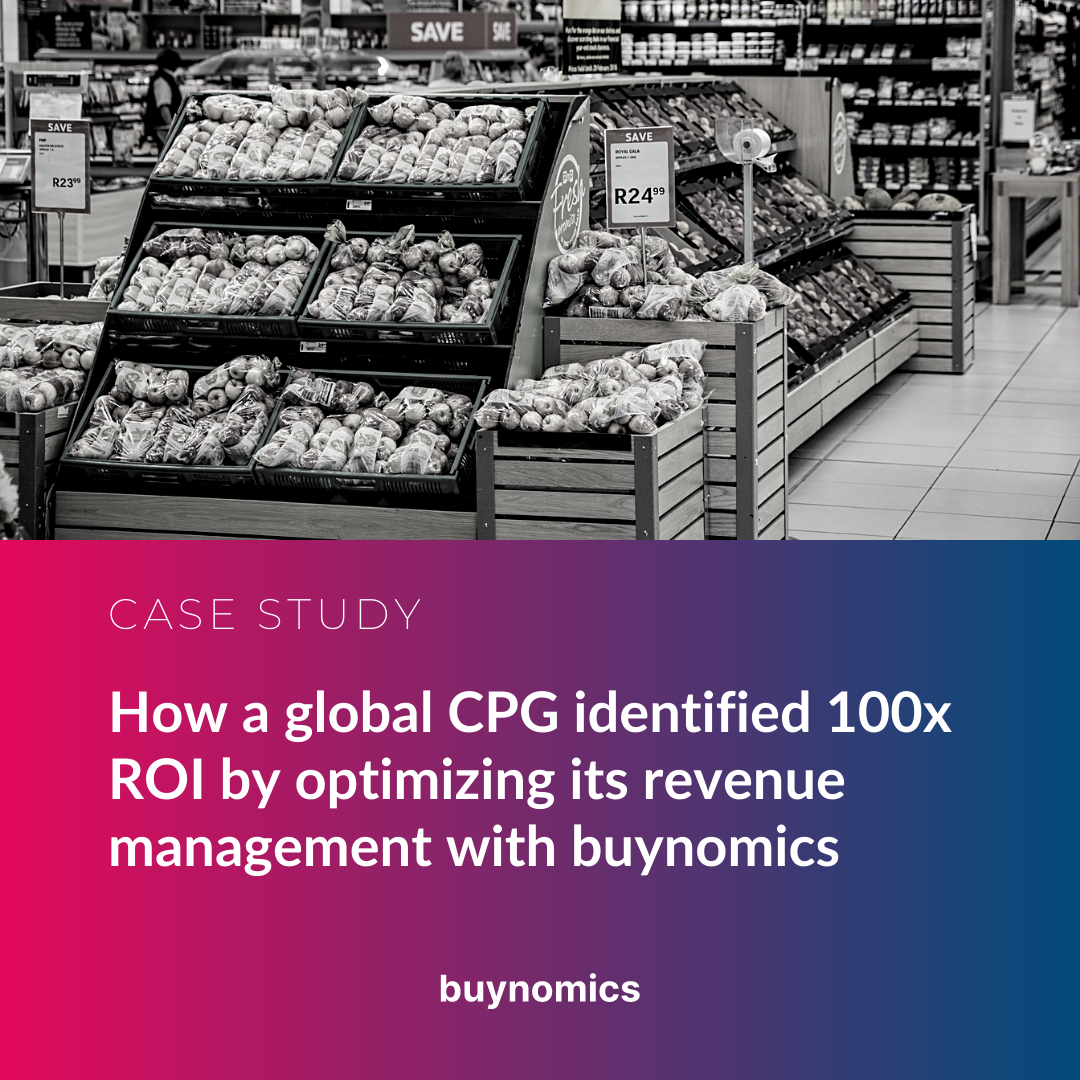 Also check out our other free case studies here