FAST MOVING COMSUMER GOODS
FMCG Pricing with buynomics
The Pricing Challenge
Today, buynomics is the only technology available to optimize offers, prices, and promotions that fully considers customers' reactions and competition.
Objective

Define offers, prices, promotions to optimize long-term portfolio profit.​
Challenge

Predict portfolio sales from available data.
Pricing today
Competitive pricing

Elasticity pricing

Value-based pricing

Cost-plus pricing
Get started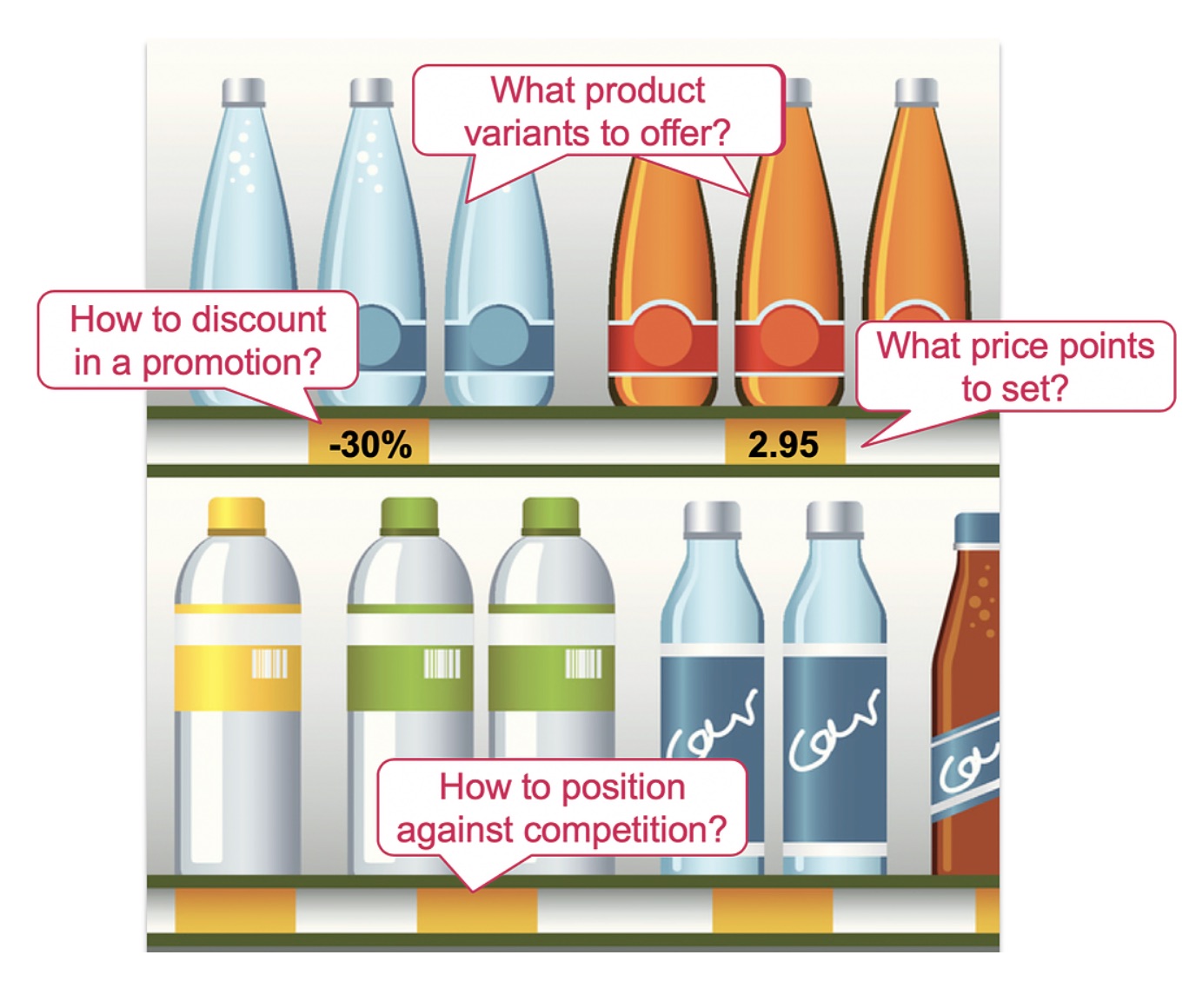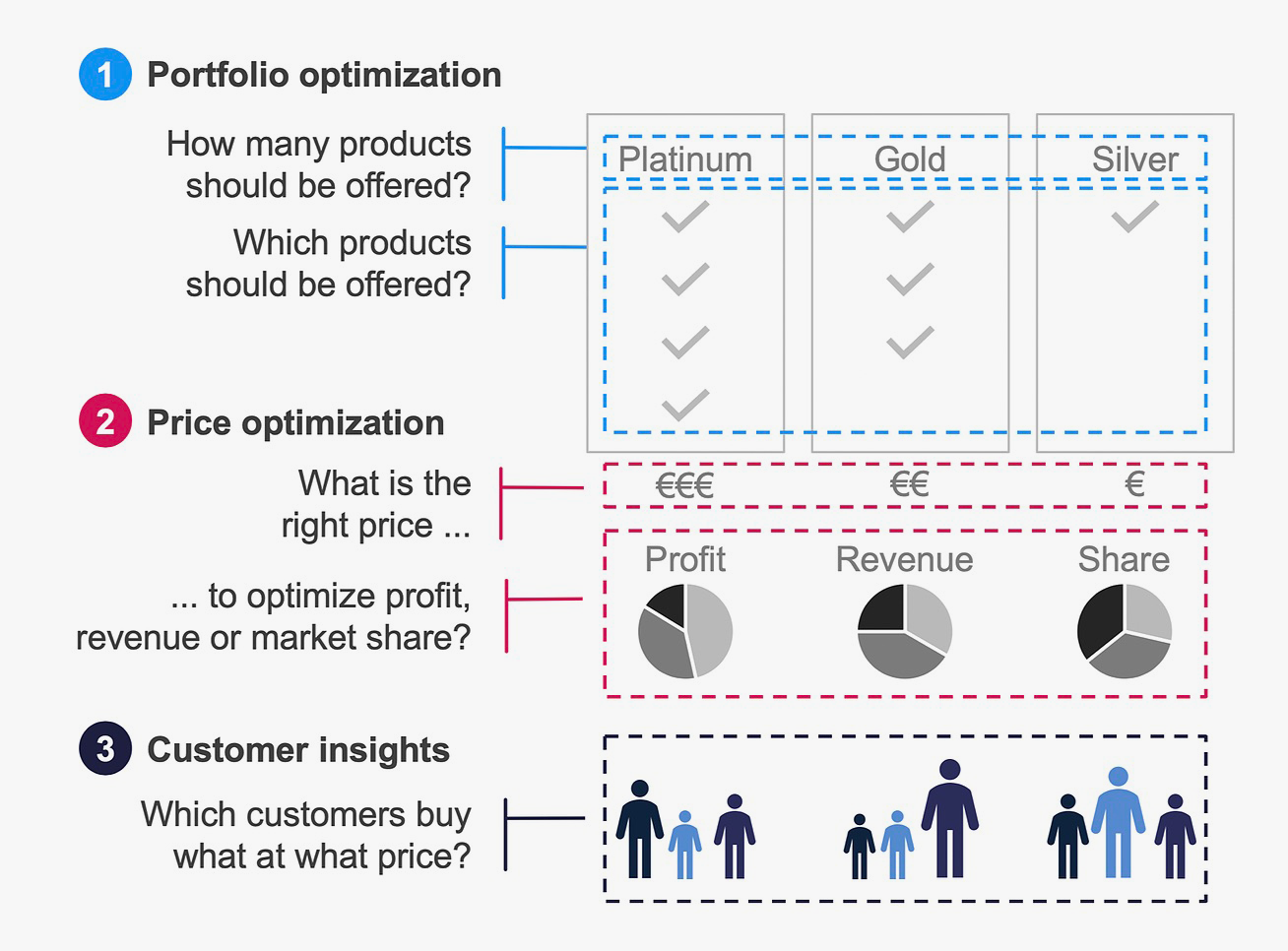 What buynomics delivers
To optimize prices & products, buynomics considers customer preferences, costs, and competition simultaneously.
ADVANTAGES OF WORKING WITH BUYNOMICS
Within an easy to use SaaS solution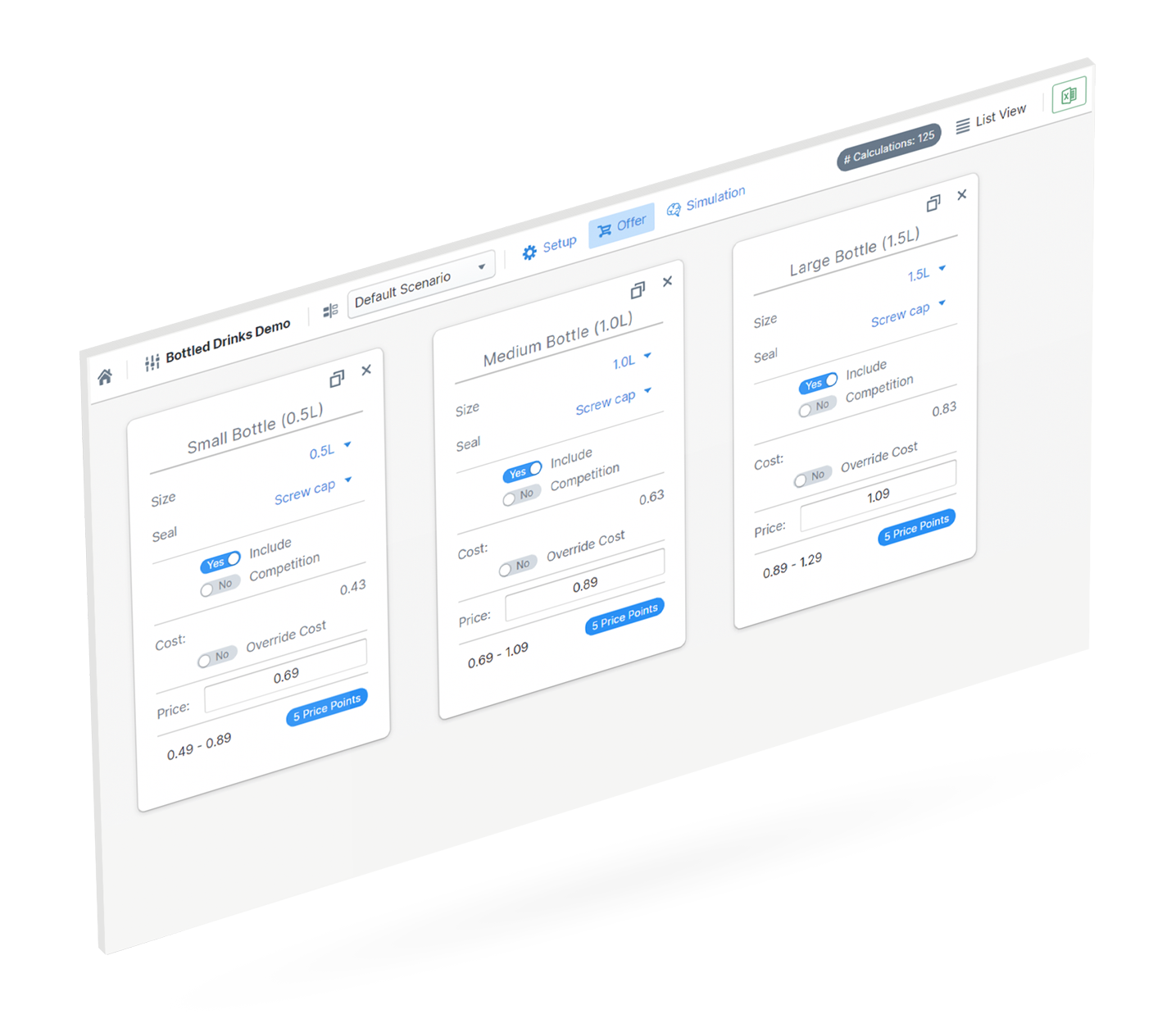 buynomics' precision & profitability has been proven in rigorous real-life tests with well-known clients. Contact us for examples & references.
Set your product offer
Set product attributes & relevant price ranges
Optional: Add competitors' offers and prices to assess effects on sales
Optimize prices
View sales volumes based on customers' choices
Optimize prices automatically or manually
Track KPIs such as sales, revenue, and profit
Contact us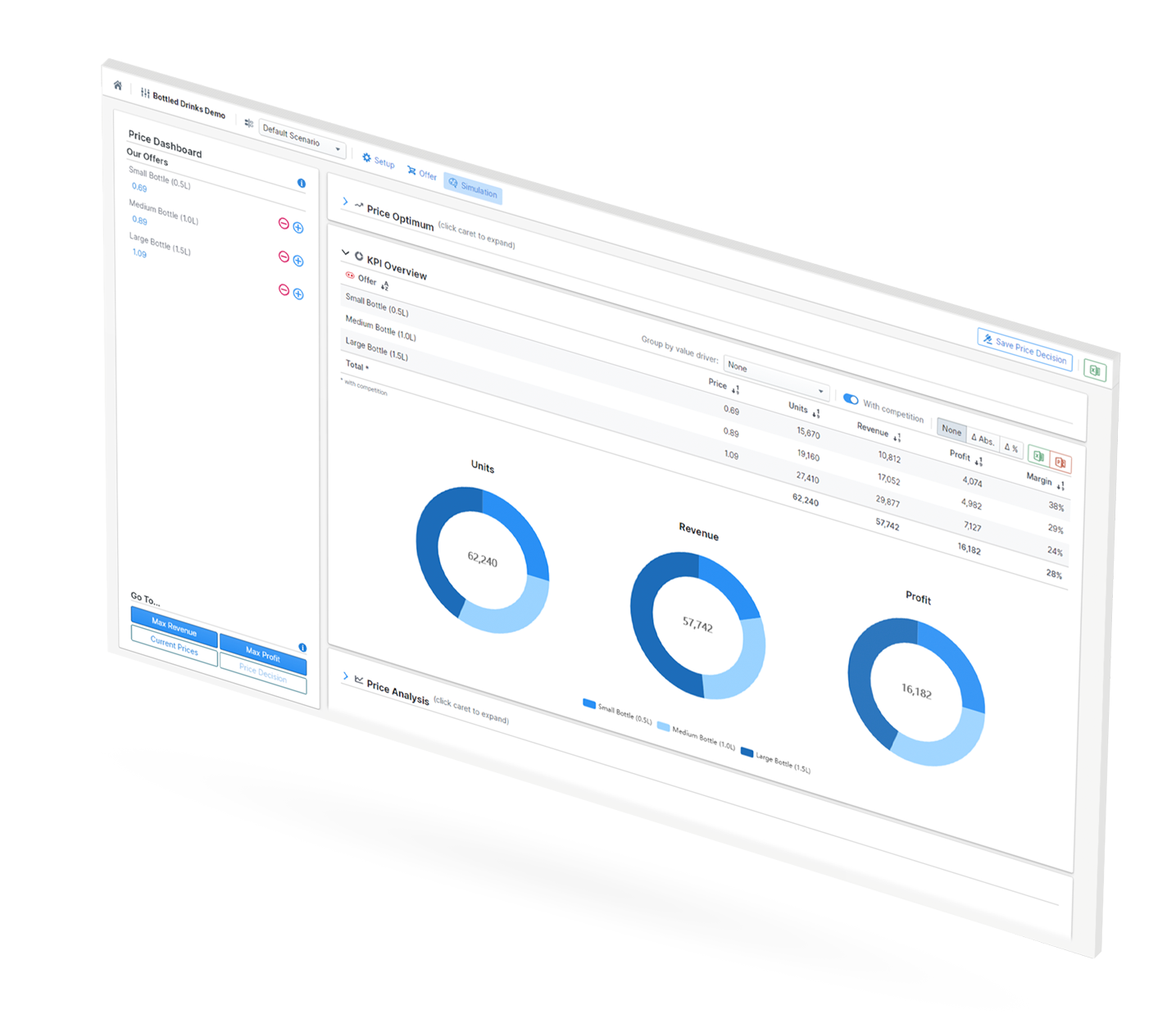 EASY, FLEXIBLE, PROFITABLE
What buynomics can do for you