Machine Learning in Product and Pricing Strategy
Disruptive technologies are challenging the traditional business model of the telecommunications industry and are transforming consumer behaviour. These rapid changes and uncertainties make it difficult to make the right product and pricing decisions today. The main challenges are:
Pricing decisions: Often rely on basic tools or expert judgement and fail to incorporate real world complexity
Product & portfolio decisions: Bear high risks, as insufficient knowledge about consumer preferences can lead to costly failures
Promotions: Slowly turn more into a necessary evil instead of a tool to gain sustainable profits
Learn how machine learning can help you overcome these challenges and enable you to make the effective product and pricing decisions for sustainable profit growth! Download our whitepaper now for free.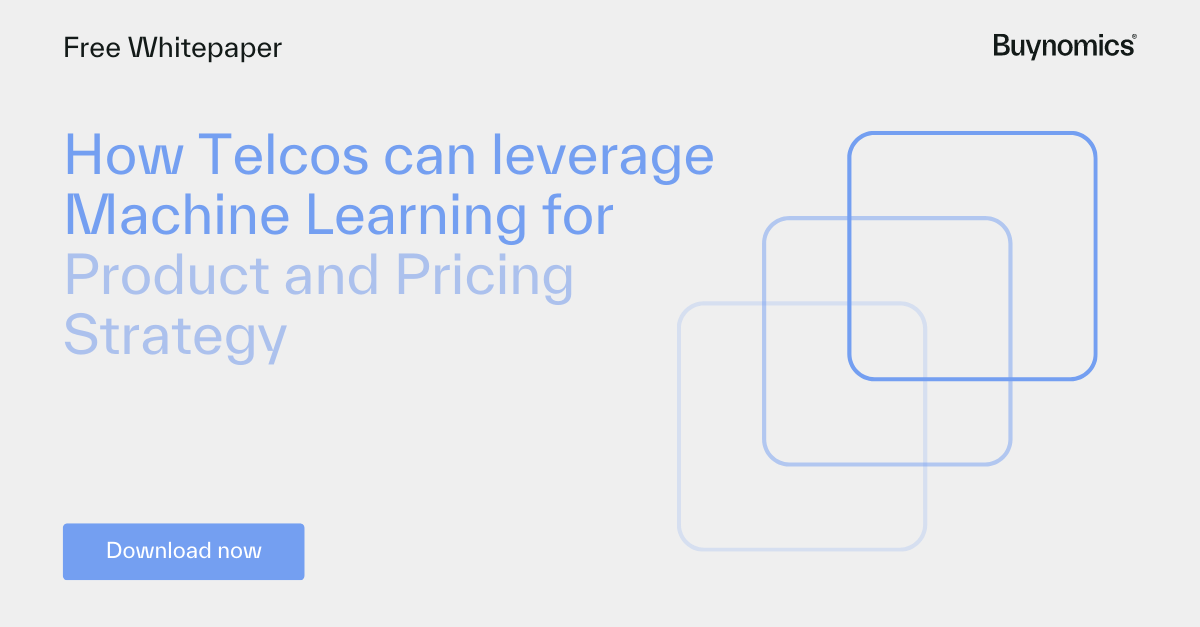 Download your free whitepaper