Why price elasticities are an unnecessary evil
A recent buynomics survey found that over 72% of pricing executives still use price elasticities. However, only 24% are confident in their accuracy.
In this infographic you will learn:
🌍 How price elasticities oversimplify reality by crunching a complex world into a single number.
🔕 Why they cannot cope with noise and which important factors are left out of their equation.
🛠️ Why today's data needs new tools and what better alternatives are available.
Get the full infographic by filling out the form below!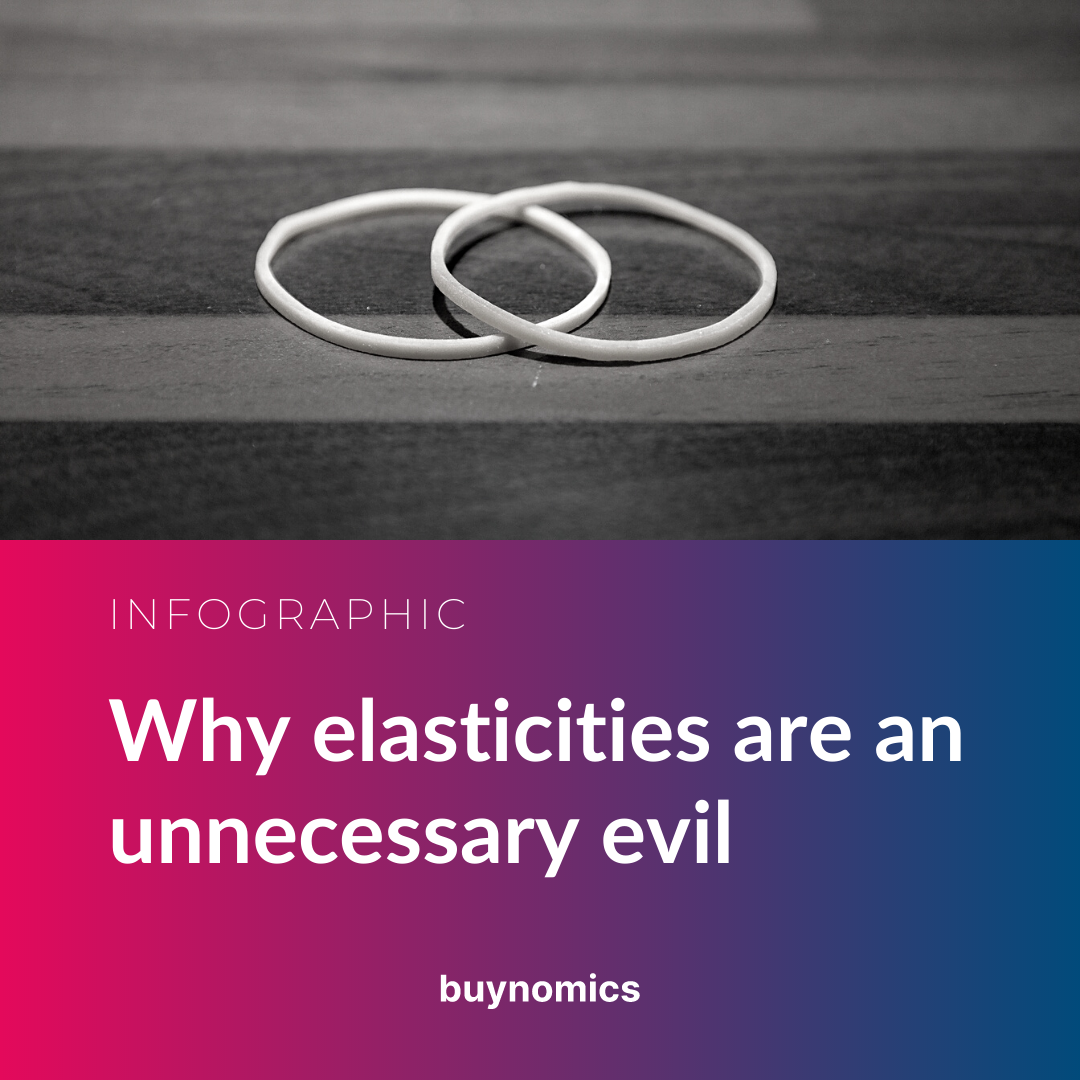 Also check out our other free infographics here