Reliably predict consumer behavior to make better and more profitable product portfolio decisions
Through our proprietary Virtual Customer technology, the buynomics platform creates a multitude of Virtual Customers tailored to specific markets and industries, which have the same product preferences and buying behaviours as real world consumers. At your disposal, these Virtual Customers will react in real time to your suggested product portfolio changes and allow you to evaluate the effect of different scenarios without taking the risk in the real world.
How buynomics helps you optimize your product portfolio
Did you ever ask yourself if your current product portfolio is too granular or too scarce?

buynomics enables you to simulate any number of infinite product combinations for your portfolio to determine your optimal product mix. You can simulate how your Virtual Customers would react if you reduce your product range from 25 to 20 products (e.g. by offering fewer sizes of water bottles) or what would happen if a competitor increases its range.
Did you ever wonder what the ideal set of value drivers and attributes for your products are?

buynomics allows you to optimize your product offering by evaluating any combination of value drivers; be it the weight of a yoghurt or the data volume of a mobile phone contract. buynomics can simulate specific product attributes and how Virtual Customers would react to changes thereof. It determines for example how consumers react to a 100g product versus a 120g one or when adding 5GB to your premium mobile phone plan.

This enables you to optimize your product offering to maximise revenue, increase profit or achieve any other strategic goal you might have in mind.
buynomics helps you evaluate the importance of new product value drivers and/or attributes and how these fit into your product portfolio.

Anticipate how the launch of a new product will affect your overall product portfolio.
Find out how buynomics has helped clients in your industry to optimize their portfolio with our proprietary Virtual Customers technology
Why buynomics is the best solution for portfolio optimization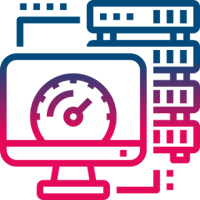 Unmatched speed

Once we have set up your Virtual Customers, there are no limits. Within minutes you can analyse any number of different scenarios in order to determine your next best move or to evaluate the effects of a competitor action and how to respond. No need for lengthy conjoint studies, consulting projects or outdated and inaccurate elasticities.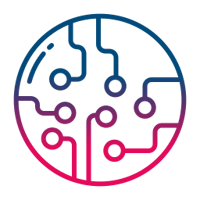 Holistic solution

Our platform not only considers the demand side given your own and competitors' offerings, but also enables you to incorporate your internal and distribution cost structure to consider product-specific margin effects on your bottom line (see why conventional methods fail to deliver value here).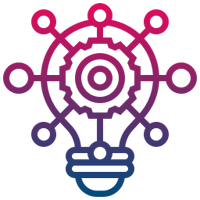 Actionable insights

Analytics are worth nothing if you cannot derive actionable next steps from them. The intuitive buynomics solution allows you to compare scenarios and iterate hypotheses seamlessly. Clear recommendations are given to optimize your desired KPIs.
buynomics' Virtual Customer technology offers you various features for portfolio optimization: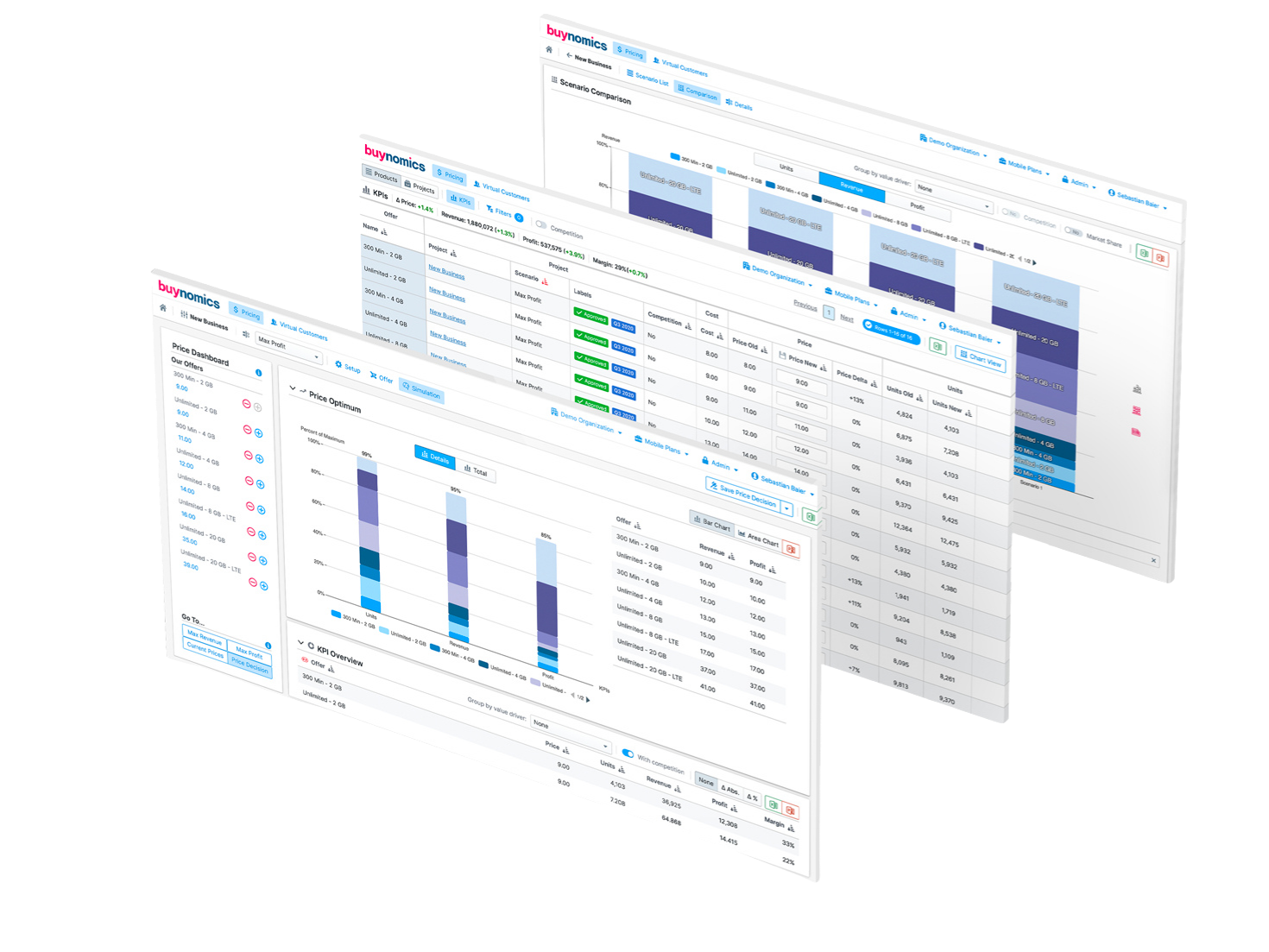 How your company benefits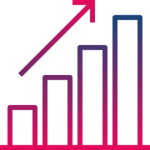 Profitability
Maximize profits across
your portfolio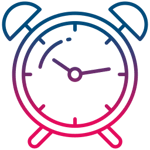 Speed
Faster decision-making – Get insights in minutes instead of months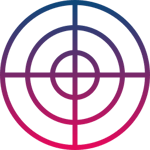 Accuracy
With R² up to >95% we are up to 10 times more accurate than legacy solutions
Do you want to know more about how buynomics can help
you make the right pricing decisions?
Want to learn more? Check out our buynomics insights!