Buynomics Team in Amsterdam
Ingo, Paul and Susan were part of the 2nd EPP Global FMCG/CPG Pricing and Revenue Growth Management Forum in Amsterdam and were able to discuss current industry trends, callenges and solutions with other Revenue Growth Management (RGM) experts and practitioners from the FMCG industry. The hottest topic of the event was, of course, inflation and how to best deal with it. We loved speaking with the practitioners!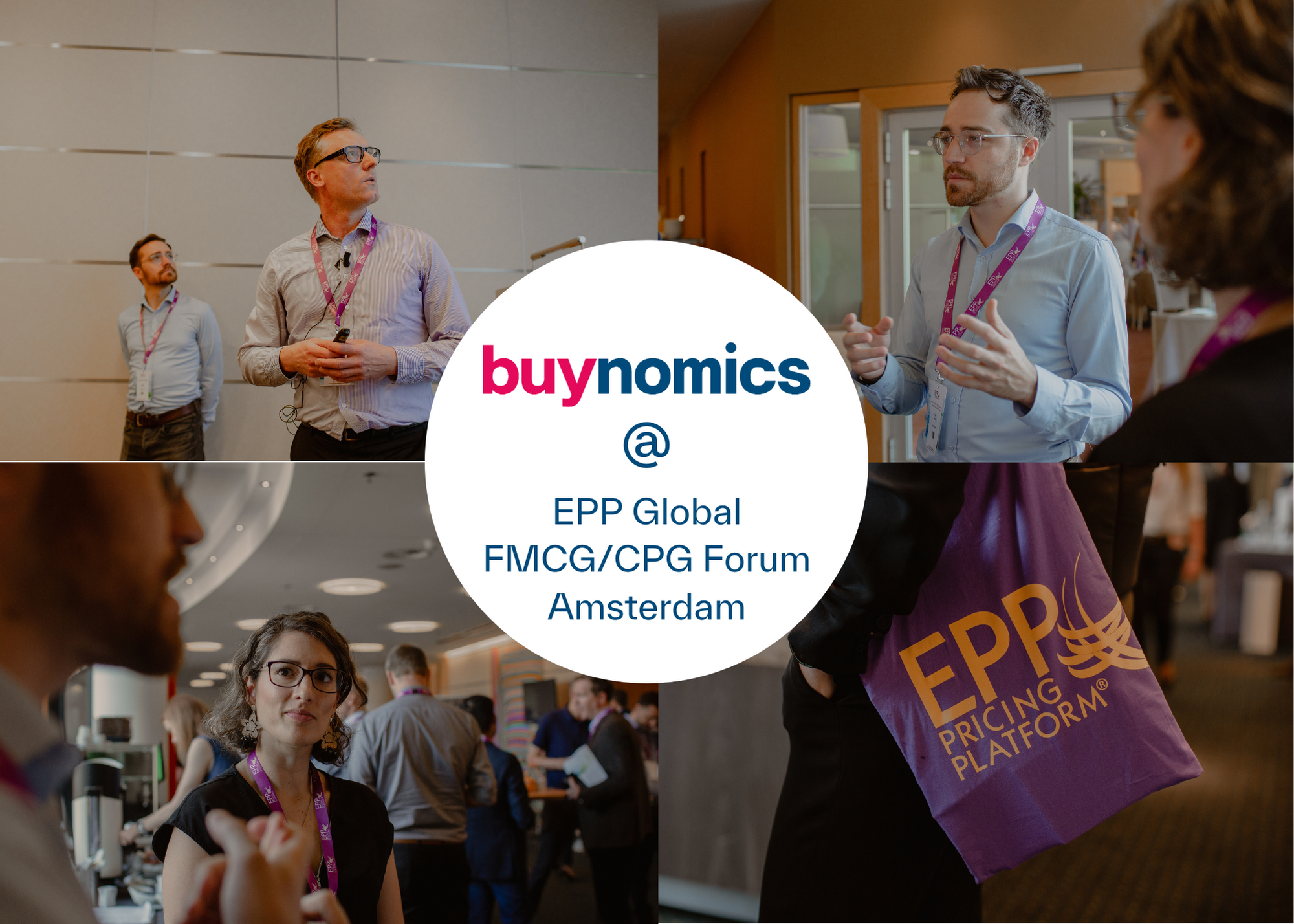 It was really interesting to hear how experts from Danone, Unilever, Mars, Bacardi, Beam Suntory, The Kraft Heinz Company and many others share their strategies for coming years. We also enjoyed speaking to practitioners from Mondelez, Unilever, Jacobs Douwe Egberts, Kimberly Clark and many more.
So what did we learn?
Based on the many talks and panels we were able to experience over the weekend, we can definitely deduce some trends and key aspects:
💸 Inflation, inflation and more inflation: no other topic dominated as much as the different strategies in the CPG and FMCG sector for dealing with constantly rising inflation rates. Even though current forecasts predict an easing of the situation towards the end of 2022, it became apparent that above all uncertainty and being at the mercy of flat exogenous shocks requires a more differentiated risk management. Most of the present companies are facing four main challenges: What levers can be pulled to ensure short- and long-term profitability? How to react in times of uncertainty to competitor moves and at the same time to shifts in customer behavior, and finally how to develop operations in terms of speed and efficiency to cope with the challenges of high inflation.
⚰️The days of elasticity are over: For decades, price elasticities were considered by many to be the main indicator in demand and customer behavior forecasting. However, it became apparent at the EPP conference that there now seems to be a consensus, probably also due to the increasing importance of strategic and hollistic revenue growth management, that the calculation of elasticities alone is no longer remotely useful. In times of extremely rapid and dynamic price changes in one's own product portfolios, but also in view of the influence of competitor moves, a solution is needed that is not isolated to specific price points and is able to represent both the portfolios of competitors and the interdependencies of one's own product portfolio to enable a holistic view of pricing.
🚀Machine learning solutions are still nascent in the industry: Although the integration of machine learning in RGM has been emphasized for several years, the implementation does not seem to have arrived everywhere in the industry. Machine Learning and Artificial Intelligence still seem to be more buzzwords than real solutions, whereas they offer the potential to better cope with the challenges of the current time. On the other hand, the experts who have driven innovation in their RGM in recent years and decided to employ novel machine learning solutions in their operations have reported higher profitability and stronger risk management.
Presenting the solutions of the future
In order to present first hand experience in the application of machine learning in RGM, our buynomics workshop with Ingo Reinhard and Paul Hanke, showed how to use AI and machinelearning to predict customer behavior in any market situation and how it can help RGM managers make better decisions.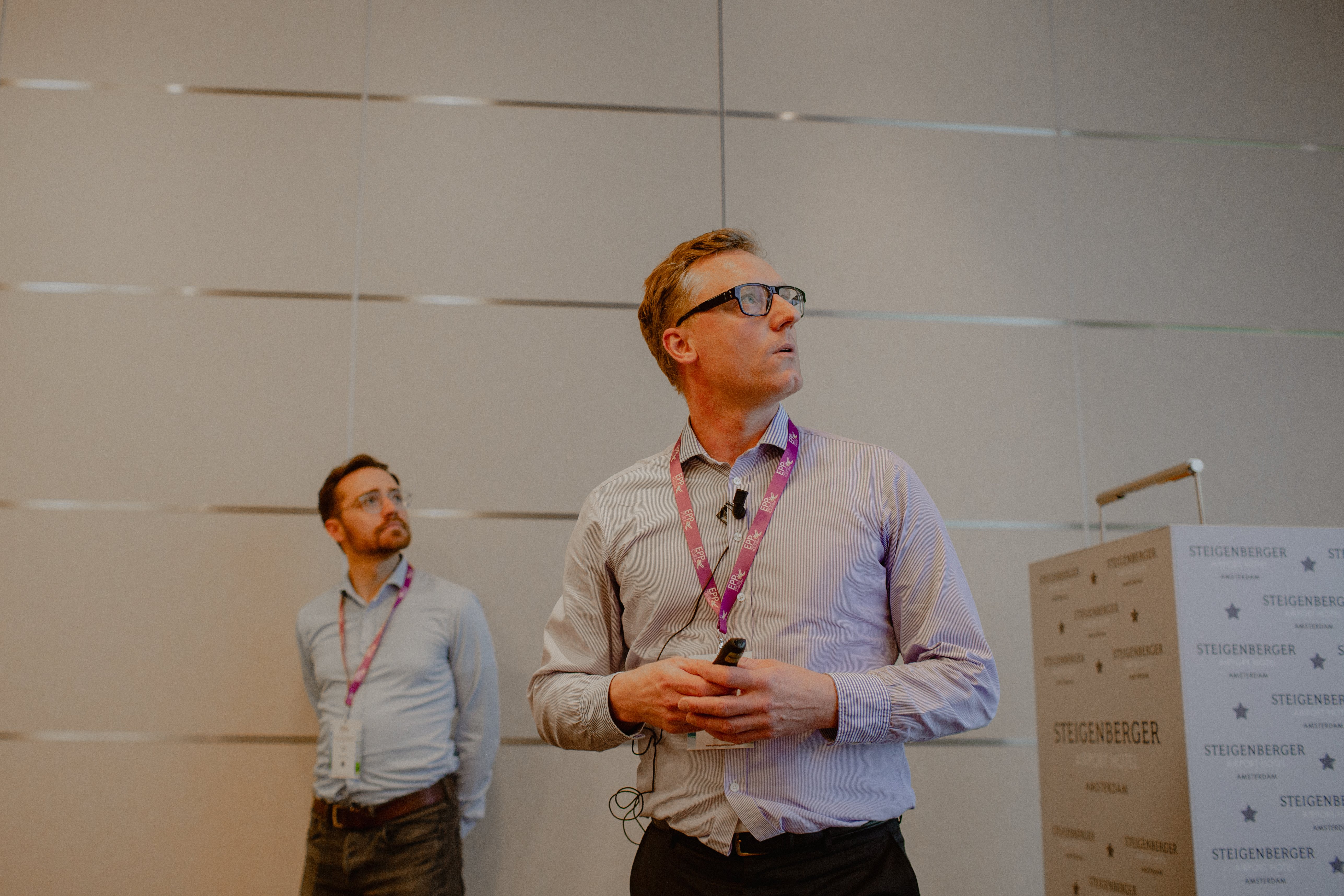 Are you interested in how machine learning might benefit your RGM?
Do you wanna learn more about coping in times of high inflation?
1. Blogpost: Pricing Strategy Amid Inflation.
https://www.buynomics.com/resources/pricing-amid-inflation-buynomics
2. Webinar: Pricing Challenges amid High Inflation.
https://www.buynomics.com/resources/pricing_challenges_amid_high_inflation
3. Webinar: Pricing and Revenue Management with AI & Machine Learning.
https://www.buynomics.com/resources/webinar-pricing-and-revenue-management-with-ai-and-ml