"Software is eating the World." This observation has become a truthism of sorts. But with ever more services moving to the digital realm, competition for buyers' attention is increasing each day. Offering the right product portfolio with the best prices is becoming more difficult. buynomics helps providers of consumer- and SMB-software gain full transparency to make better decisions and reach up to 20% higher profits.
Key challenges software companies face
With many software companies following a freemium-model, promotion to upsell to paid or higher-tier products are essential for their financial success. Knowing which customers should get which offer and how steep potential discounts should be is a challenging problem to solve with common tools.
Software companies need to deliver results quickly and cannot rely on long processes that traditional tools entail. As the company's shareholders aim for a fast increase in value, time pressure plays a crucial role in optimizing prices.
As the number of products in consumer software companies is steadily increasing, so does the complexity of the product portfolio. Determining which price and product combination will lead to the greatest success is an increasingly difficult task to master with traditional tools.
Find out how buynomics helps software companies tackle these challenges
buynomics' Virtual Customer technology offers various features for software managers: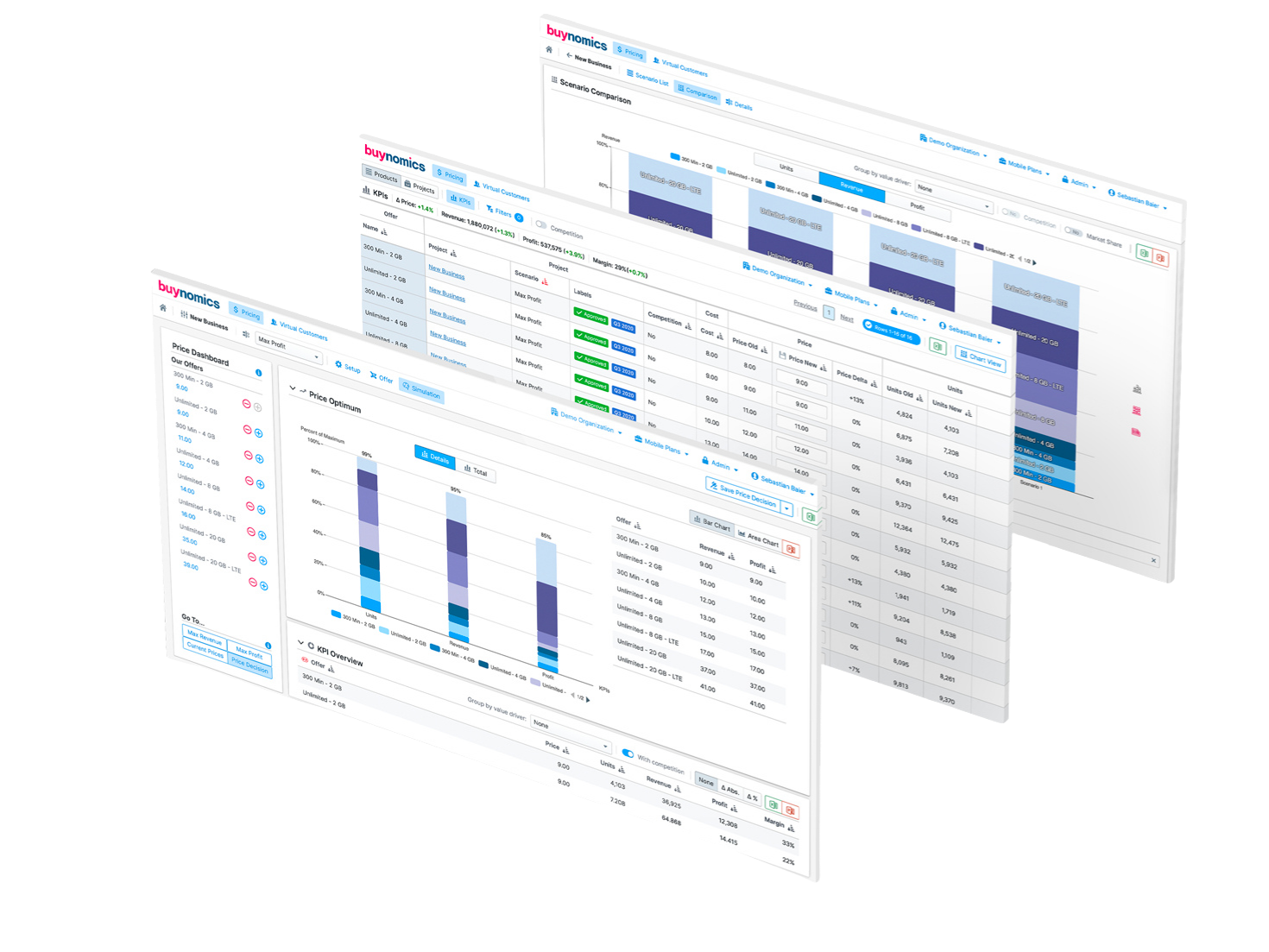 How your business benefits with buynomics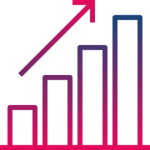 Profitability
Maximize profits across your portfolio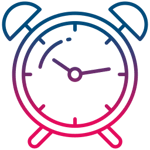 Speed
Faster decision-making – get insights in minutes instead of months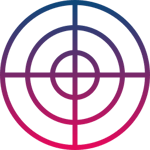 Accuracy
With R² up to >95% we are up to 10 times more accurate than legacy solutions
Want to learn more? Check out our buynomics insights!