Efficient revenue management is paramount in the highly competitive consumer goods industry. Unfortunately, executives face challenges in various aspects of their decision-making process.

This Whitepaper describes how typical consumer goods use cases are handled today and how buynomics, a SaaS-based revenue management software tackles present challenges. Four key areas in the consumer good industry currently leave room for improvements:
💡 Pricing decisions are often not based on solid data and comprehensive market insights
🚀 Promotions are widely used, but do not break even in most cases
🔧 Product innovations are risky and, just as pricing decisions, often not substantiated through thorough analysis
📈 Trade terms are difficult to negotiate favorably in an environment where retailers have ultimate pricing power
Download it now for free!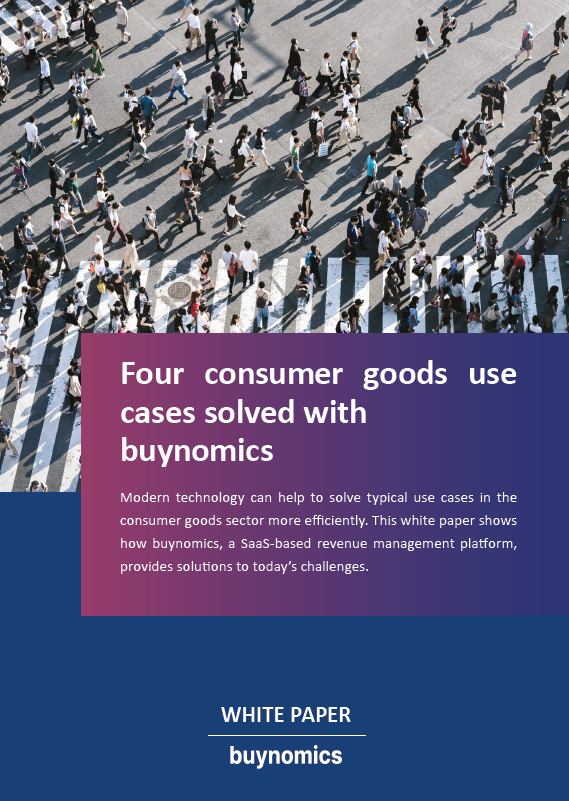 Download your free whitepaper
Also check out our other whitepapers here