Four key factors for effective trade promotions
Intensified competition causes consumer goods companies to run frequent promotions to get an edge. But designing beneficial trade promotions is difficult.
This paper identifies three core issues of trade promotions in consumer goods and explain how buynomics, a SaaS-based solution, helps to overcome the problems companies face when managing their trade promotions.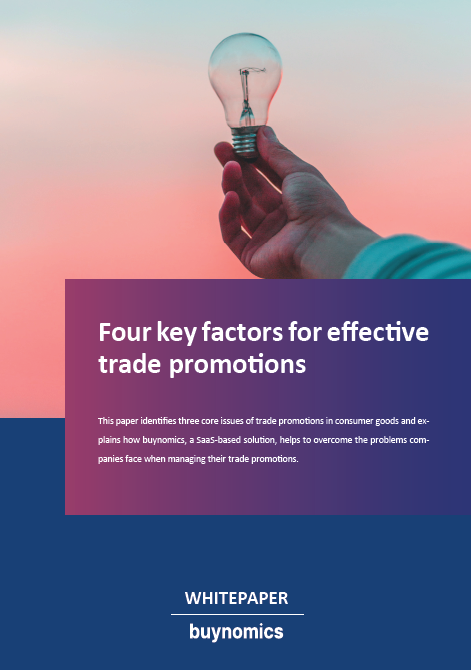 Download your free whitepaper
Also check out our other free whitepapers here