End-to-end revenue


optimization.
Base all commercial decisions on one single source of truth - your customers.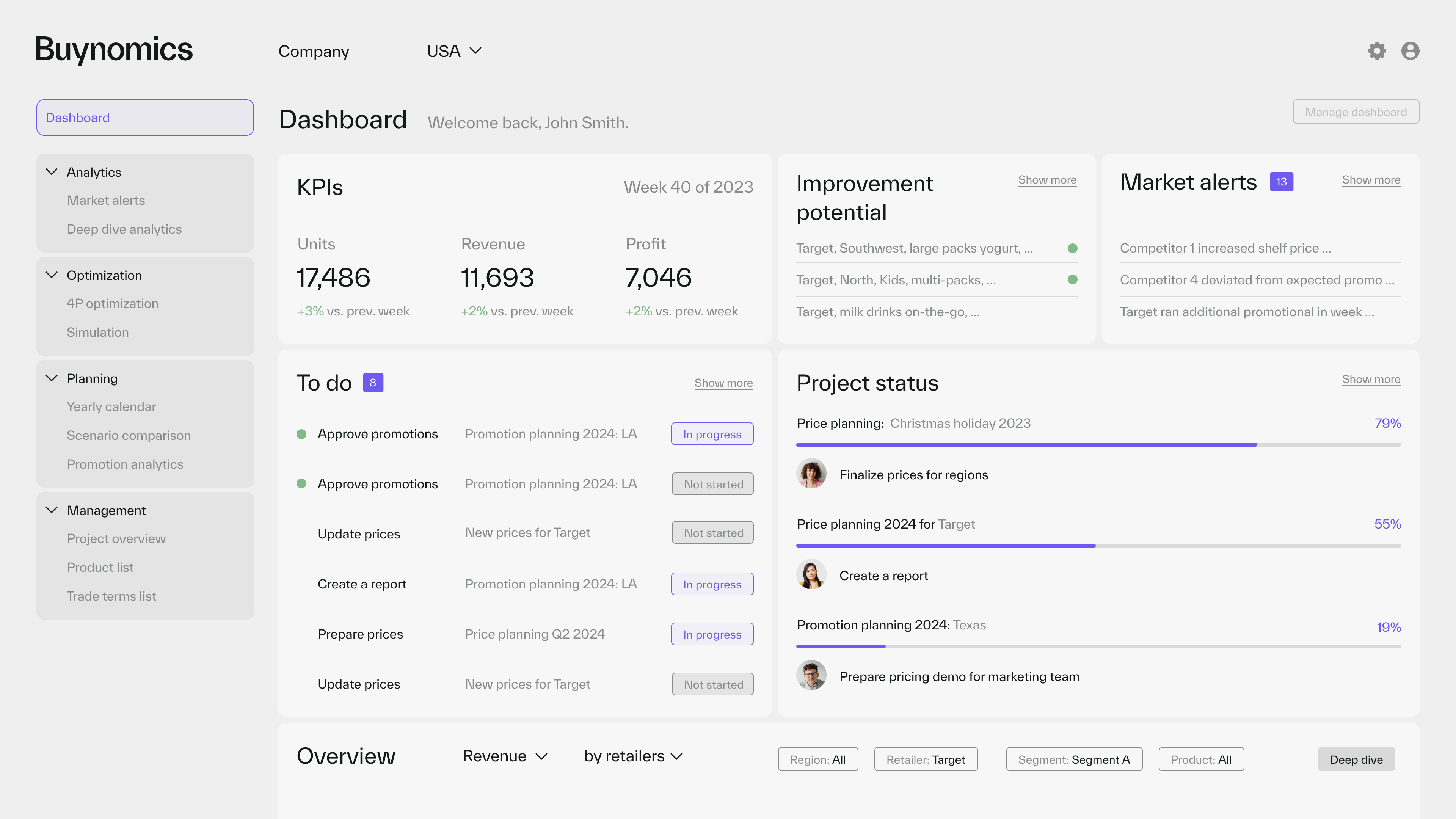 No video selected
Select a video type in the sidebar.
Stop guessing and make decisions




based on evidence.
What Buynomics does
Imagine knowing customers' preferences without tedious analyses, complex spreadsheets, or unreliable focus groups. Buynomics' AI transforms all your data into Virtual Shoppers that mimic the buying decisions of real customers with unmatched precision. Use these instant and accurate consumer insights as the single source of truth to make decisions on price, promotion, product, portfolio, trade terms, channel & portfolio mix. Our holistic approach uncovers links between critical revenue levers and provides recommendations for best results. Your key to profitable and sustainable decisions.